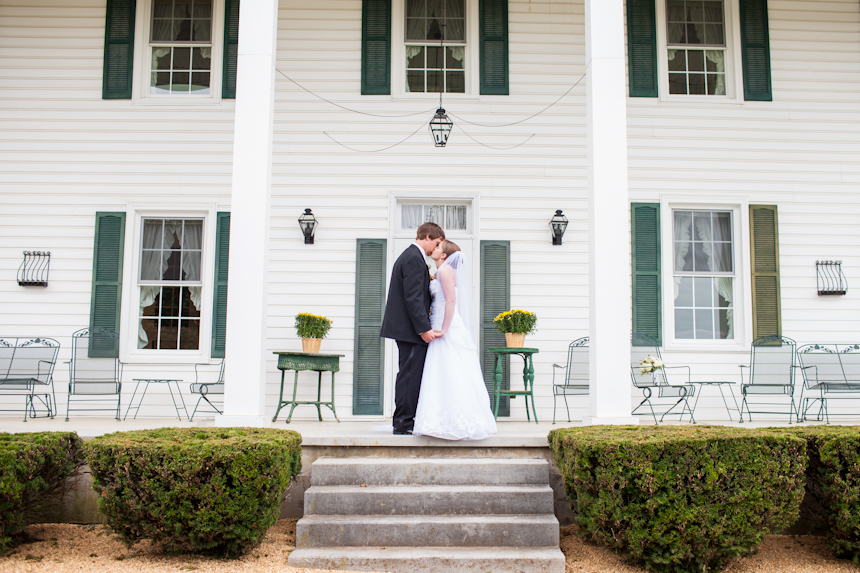 I had been looking forward to Casey and William's wedding for such a long time! Their love for each other is just so genuine and watching the two of them together is very heart warming. From the time I did their engagement session at their family's farm in August I was totally excited to see their wedding day unfold! Casey and William said their vows in the yard of William's family's farm house where many other family members had been married as well! The air was crisp as their family and friends gathered, seated on hay bales, surrounded by candlelight, watching these two special people become husband and wife. The officiant spoke highly of the couple, William as a farmer and Casey as a nurse, and how they both nurture their community. They ended the night with their barn reception where their guests enjoyed lots of southern cooking and danced under gorgeous lights! Casey and William, I wish you such an amazing future together!
Casey, you are GORGEOUS!
 Casey and William did something so special before their ceremony. William did not want to see Casey before the wedding so he was blindfolded and they met under the tree in the front yard of the house where they will live together. Their pastor came to bless their home. It was a really special moment!
 Ceremony time!
Thanks to Heather Hart Defriest for shooting with me!
Vendors:
Venues: Ceremony at Cline's Farm, Reception at Cloverdale Barn
Bride's Gown: Anjolique from Bridal Impressions
Bridesmaids: Davinci from The Barn – made specifically for Casey:)
Flowers: Bride's bouquet by Bluebells, Bridemaid's bouquets by Casey and family
DJ: DJ Casey
Cake: Sugar Diva
Catering: Shaffers