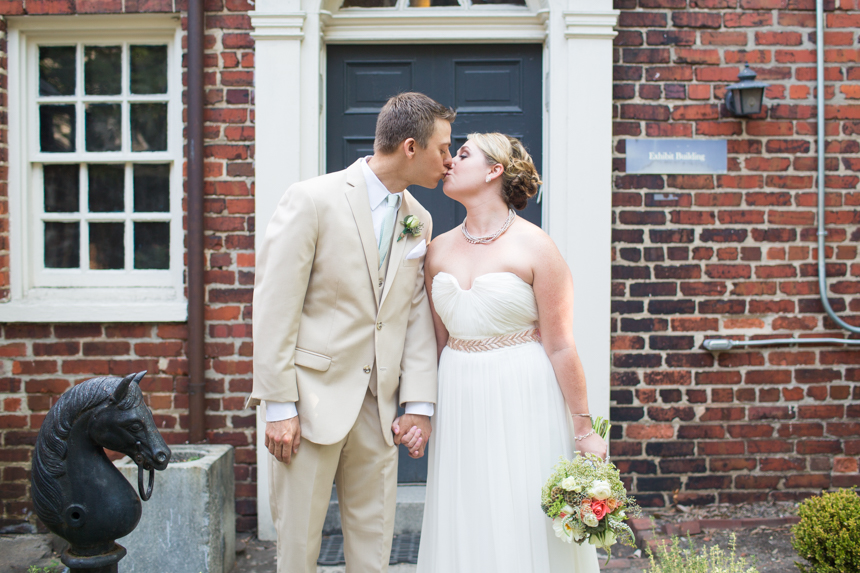 Where do I even begin with this wedding? Becca and Tom are seriously one of the most amazing couples I have had the pleasure of working with! They are so genuine and kind! On their wedding day, the statement I heard the most was "they are amazing people" and I have to say that is so true! You could just tell how much they are loved by all their friends and family!
From the minute I met Becca and Tom I knew… I knew that they are the real deal. They are 100% head over heels in love with each other. Not only are they amazing partners to each other, but they are amazing to everyone around them… friends, family, strangers… you name it! They would do anything for the people they love!
I adored everything about their wedding! They started out with a sweet ceremony at The Poe Museum followed by a brunch reception at The Old City Bar! Becca did an amazing job and touched almost every detail! 
Becca and Tom… thank you so much for allowing me to document your day! Congratulations!
Oh my word Becca…
I just love the Poe Museum. It's such a gorgeous venue!
Like what you see Tom?
Lots of kissing…
Reception time! The Old City Bar was perfect!
 Congratulations Becca and Tom!!!
Thank you to my second shooter for the day, Ashley Link!
Vendors:
Bride's Dress: Ann Taylor
Flowers: Petals & Twigs
Ceremony Venue: The Poe Museum
Reception Venue: The Old City Bar
DJ: Splash DJ
Bridesmaid Dress: Etsy
Groom/Groomsmen Attire: Men's Wearhouse